Coronavirus - COVID-19: Information and advice for residents
Milton Keynes Coronavirus Community Support has been set up to connect volunteers in each part of Milton Keynes with local people who need help with small practical tasks and have no-one else to turn to. Each area has a coordinator that you can contact if you want to volunteer or need help.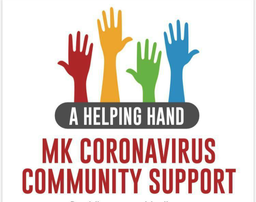 If you live in Shenley Church End and would like to help, please contact Philippa (07766 825150) or Karyn (07931 320199).
If you are the coordinator of a group in our Parish and would like to be added to this page please contact us at communications@shenleychurchend-pc.co.uk.